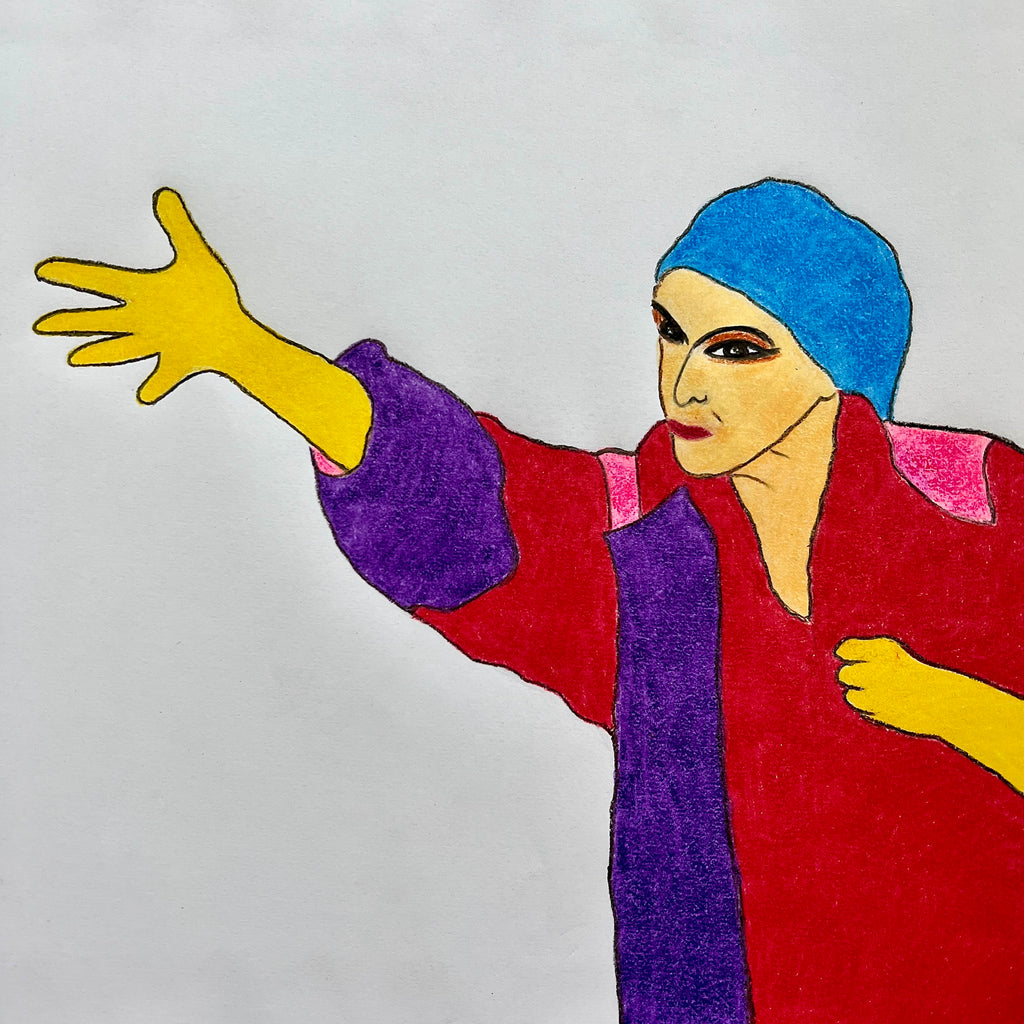 Loving Center Stage

Bombastically Flamboyant

Our paths rarely crossed, but when they did, I always walked away from the encounter entertained - but frazzled. We met years ago in a small café somewhere in Alphabet City, Manhattan. At that time, she introduced herself as Zofia. I am uncertain when she transitioned to Ottilie - an educated guess would be at some point during the '80s.
 
In addition to changing her name, she transformed her cadence from a slow Southern drawl to a reputed posh British accent. She maintained this newly created character throughout our acquaintance. And I never questioned her role-playing and respectfully affirmed her new persona.
Fortunately, our meetings were often at art galleries. As a result, I would easily meander off and view the exhibition. But, no matter how long I was gone, Ottilie would come to find me. Her performance wasn't over, and she vied for more attention. If it weren't me, it would be somebody else. She craved the spotlight and would do anything to achieve it. 
I appeared to be more tolerant than most. 
Recently she discovered my website. Yes, she located me in Thailand. Unaware of the time difference, she called at 3:00 a.m.
Nothing has changed: same name, same accent, same drama - except now her audience has disappeared. She is alone and sick. She wails and abruptly hangs up after softly blurting out - "The End."
Debra Levine