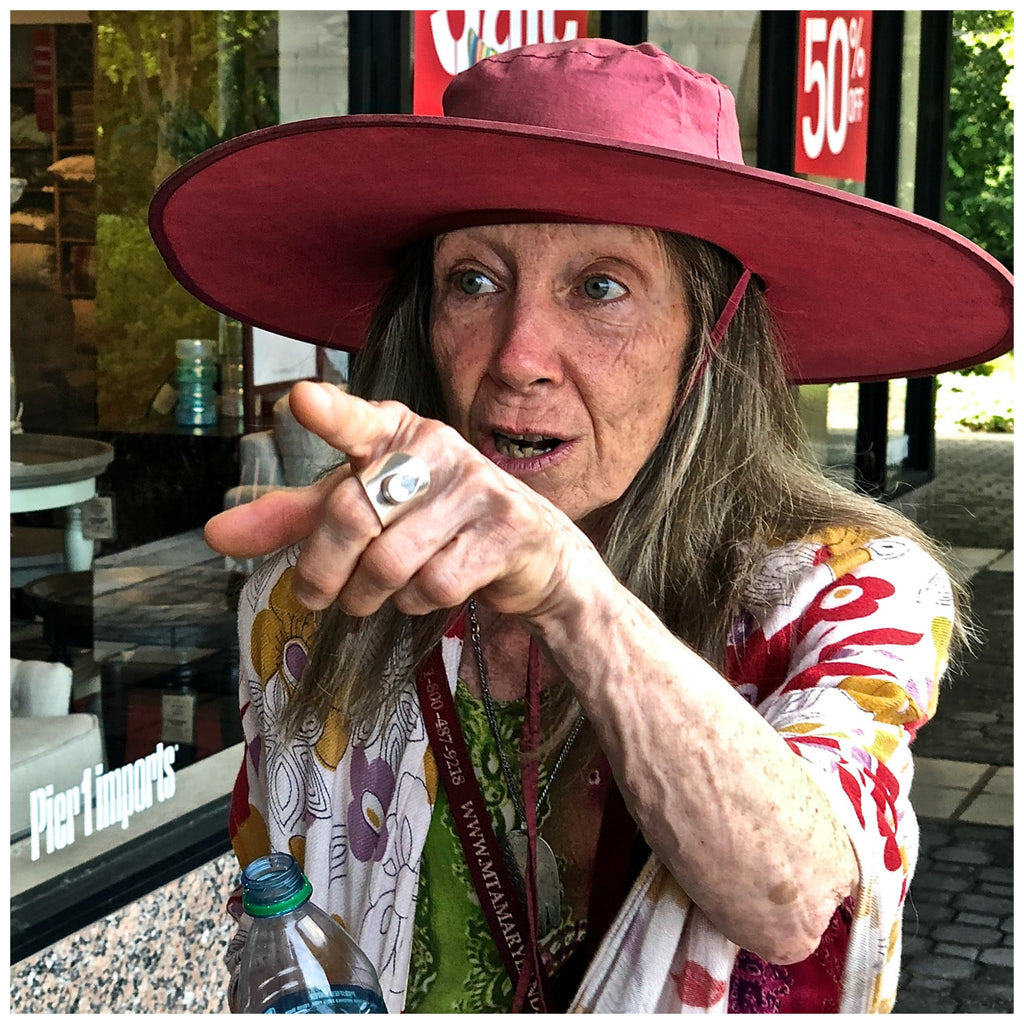 Yes, I'm talking to you!


As I leave the store, I notice a petite woman wearing a large wide brim crimson hat gracefully weaving between the cars. Suddenly she is standing in front of me pointing her gnarly fingers in my face as she speaks frantically. I silently agree to be her sole audience and attempt to make sense of her colourful, directionless monologue. 
She introduces herself and without taking a breath slowly and distinctly spells out her name - L I L Y. Continuing with, "and if I were Chinese, my name would be Bǎihé." She removes a crumpled piece of paper from her purse and shows me how to spell both correctly. 


Lily flows from one thought to the next and I struggle, without success, to dodge her flailing arms. And her index fingers? Well, they are lethal! Lost in her own storytelling, Lily does not notice or care that she is slapping and poking me as she speaks. Nor does she have an interest in anything I say. However, when I ask if I may photograph her she agrees enthusiastically without hesitating or skipping a beat in her soliloquy. It is impossible to establish a rapport with Lily - she is in her own world. One I will never know.


I am no longer following her stories, but am piecing together a character using mental bullet points. Without warning, Lily abruptly turns and saunters away. Our brief encounter comes to a close and she is an indelible memory.
The many faces of Lily
Debra Levine