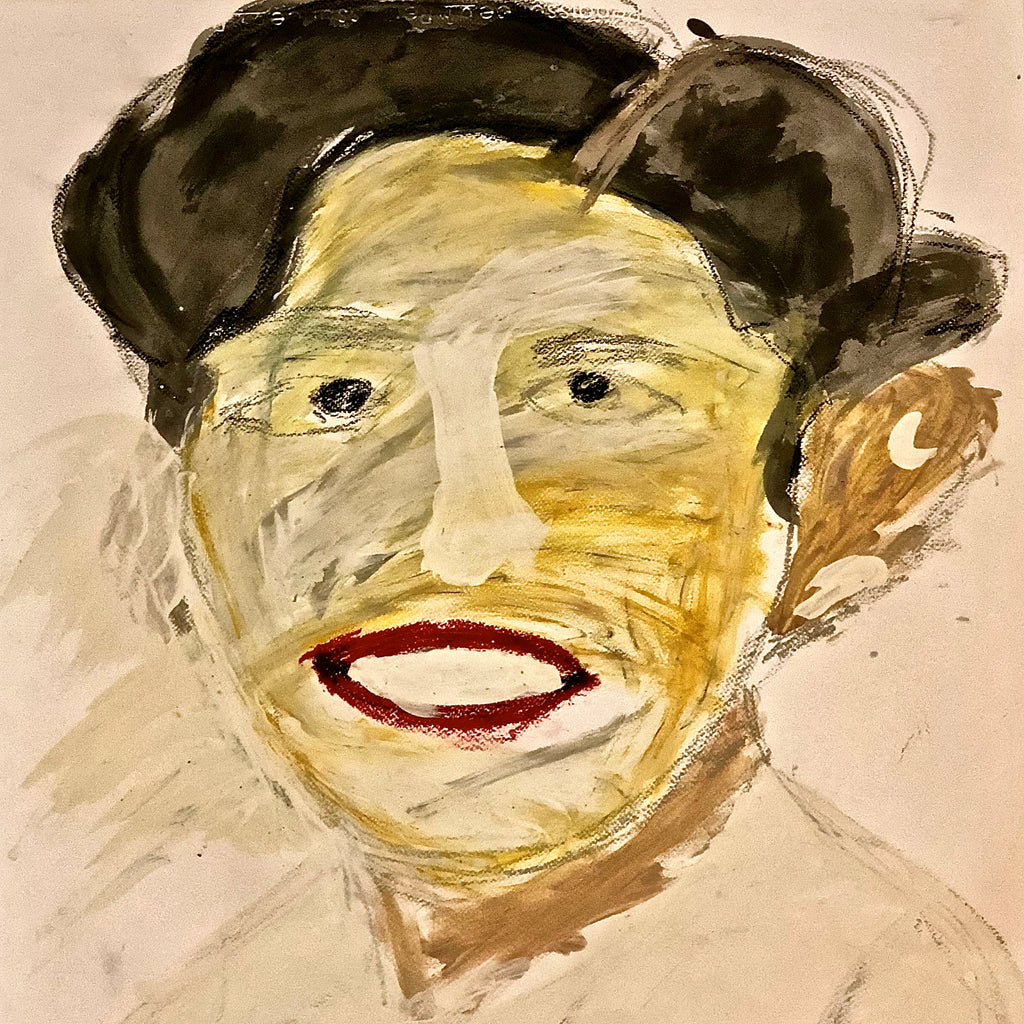 My Mother - My Muse
Ruby Lips and Soft Pink Taffeta


I periodically visit Beer, his preferred chosen name, in his family's clothing store.
While the shop is well organized, his workspace is chaotic. As I approach his makeshift studio, I see him squatting on the floor painting feverishly. He looks up, smiles, waves me over, and takes a gulp of his favorite beer - Singha. Picking up his latest portrait, he gestures for me to follow him to a hidden area in the back. We enter a room dedicated to his doting mother. After carefully mounting the portrait in the only empty space on the wall, he slithers to the floor admiring his work. Grasping his bottle tightly, he takes slow deliberate sips. He guides me from one painting to the next insisting on sharing lengthy backstories. Taking the time to observe the many paintings, I notice his signature is not consistent. How many pseudonyms does he have? And does it matter? Not to him.
Follow me as Beer directs me through a maze of rooms. Through his art, he introduces me to his family and friends:
I hope I capture his soul "Through My Lens"
Self Portrait: Hello my name is Beer

My aunt and uncle live with us


My Brother - My Best Friend


The Shopkeeper Next Door


My Cousin - My Friend


Baby Picture - This is Me!


Happy Customer


My Studio


Singha Beer - My Favorite

Cheers - until my next visit!

Debra Levine