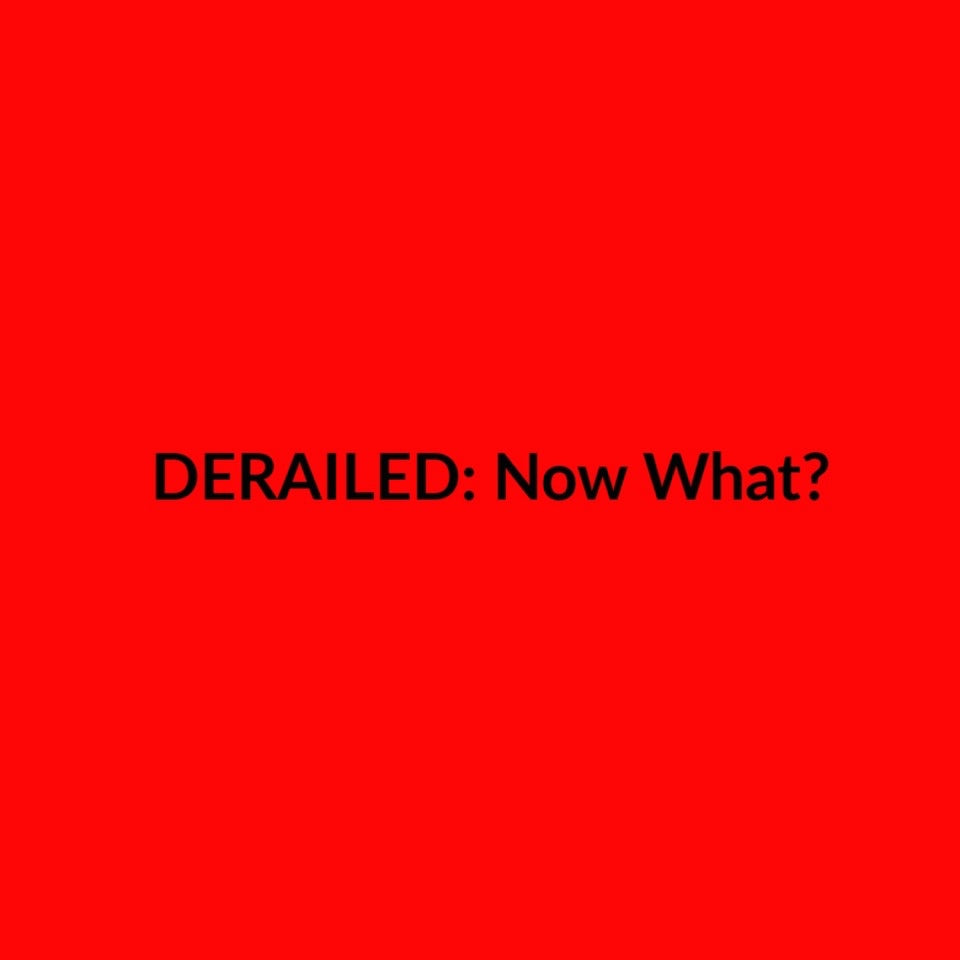 Life On Track
Then the Surprises Begin
Being derailed has new implications for me these days. Before it was about me - my story to hide or share at my discretion. Now that the entire world is in total turmoil, I no longer feel it is appropriate to elaborate on my journey at this time. I will tell you that the initial disruption in my life plan was on September 15, 2008, at 1:00 pm. How can I be this specific? The date is indisputable but the time? Unless the clock was incorrect, then the time is correctly ingrained into my memory. 
I was at the gym swimming laps attempting not to think about the project on my desk. Instinctually I looked up to check the time. A silent alarm: 1:00 pm. Immediately I knew something was wrong - but what? It was not until days later I even began to comprehend the situation. What may have been obvious to others was not to me.
My life was on track. I was in the midst of transitioning my business. Soon I would complete my Executive MBA and my buying trip to Indonesia was scheduled. I was looking forward to implementing new dreams. BOOM: a hemorrhagic stroke. While I may have been derailed, I did not question what would be next. I was neither frightened, nor did I consider postponing my plans. Certainly after intensive therapy, all would be back on schedule.
Almost twelve years later and many different types of therapies throughout the years, I am still not "back on track." I am creating new routes and new dreams. My move to Chiang Mai, Thailand in 2014 allowed me to seek out intriguing people, product and places.
Years before the coronavirus (COVID-19) took over the world my interests were shifting and I was constantly questioning what would be next. While I am still questioning and still seeking..... I continue "To Do." 
While my life will never be the same, neither will our world. We all are making abrupt changes and are living in uncertain times. Yes, we may be sad and even cry as we attempt to make sense out of a senseless situation. I often live in the unknown, which can be both uncomfortable and at the same time invigorating. Some day I will elaborate on my journey. Now is not the time.
Even in light of our unsettling global predicament and with a broken heart for so many lives affected, I will continue to explore new possibilities. My path is uncertain and dreams may be crushed. In any case I will continue step by step to discover new tracks leading to opportunities not yet unveiled: if derailed, I will embrace the surprises and continue to question - Now What?
Debra Levine