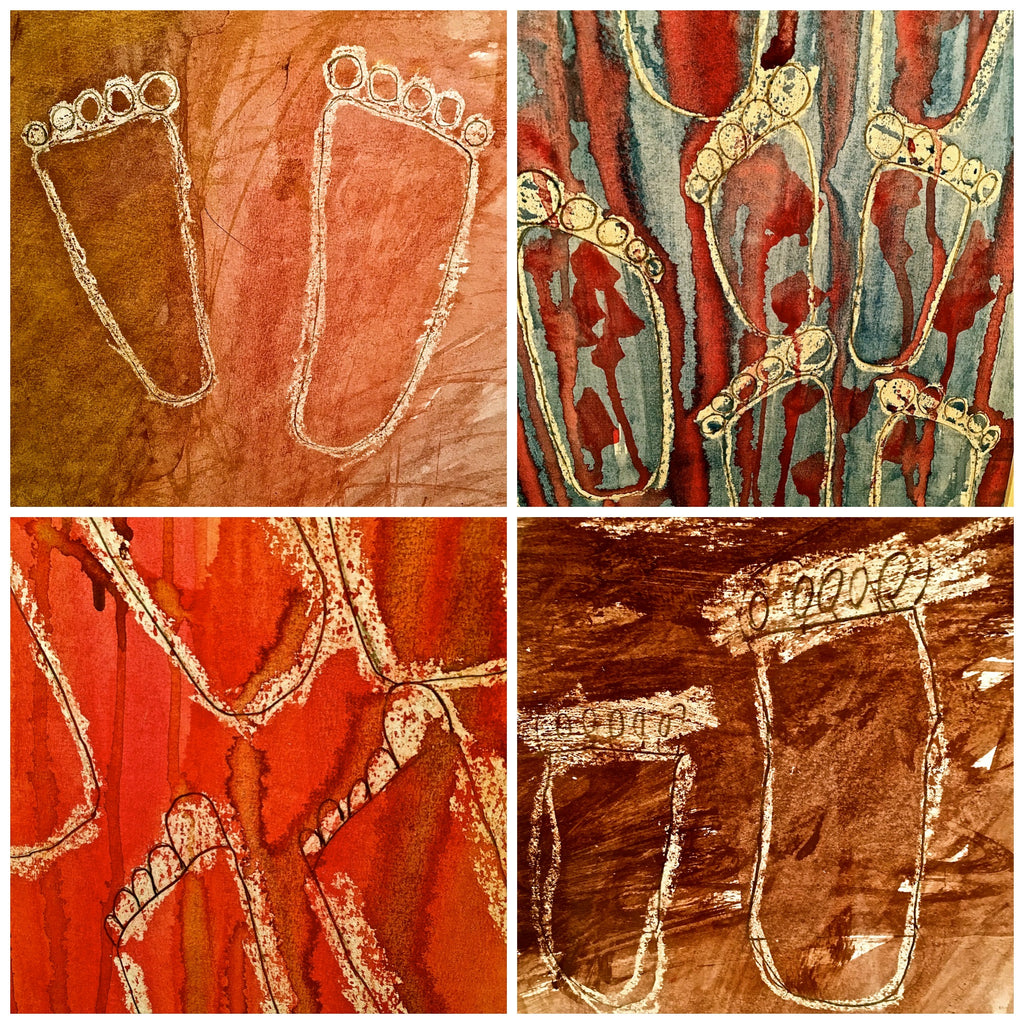 Appreciating Wherever I Am
Choosing To Be A Nomad
I remember my father saying, "Usually the apple falls close to the tree, somehow, Debra, you have drifted far away." I did and continue to do so. When my mother died in 1963, I clung to my father. I remember his big strong hands and found comfort in being by his side. To this day, hands fascinate me, and when meeting someone, I secretly glance at their hands.
Although my father gave me the comfort of home, I would often drift off alone into forbidden places. Oddly I was never frightened to explore the unknown. I always discovered a new favorite tree deep in the woods to climb, a rushing creek in a rugged ravine to cross, or a secluded haunted house to enter.  
At eight years old, I went to summer camp in North Carolina, at fourteen I went to boarding school in Pennsylvania, at seventeen I went to college in Vermont, and at twenty I moved to Paris. Ah, Paris, I certainly felt at home there. No matter where I was in the world, I felt my father with me. These were days before cell phones, so I relied on letters and sporadic phone calls. The praise and the reprimands were delivered as if we were face to face.
While my father never expected me to move back to West Virginia, he was elated when I returned to the United States. My new residence, at least for ten years: New York City. While phone calls were often, trips back to my hometown were sparse. Usually, we would connect for dinners wherever he might be for business. And, yes, there was his occasional and brief visit to NYC. 
After ten years in NYC, he was not surprised and most likely pleased when I discussed opening my own business in Atlanta, GA. Two of my older sisters lived there, and this gave him comfort. Also, I had cousins living there who were "authentic Atlantans," not transplants, as were we. I quickly learned this was a badge of honor. 
Due to my business, I lived in Atlanta for sixteen years. I traveled extensively and was in the process of restructuring my business model. All was going as planned. However, life throws us curveballs. I mentioned these in the following three previous posts:
Abrupt Changes 
https://debralevine.com/blogs/news/abrupt-changes
Creating New Dreams
https://debralevine.com/blogs/news/creating-new-dreams
Brick By Brick
https://debralevine.com/blogs/news/brick-by-brick
Going through my belongings before relocating to Chiang Mai, Thailand, I came across a letter from my father written on my 39th birthday. If my memory serves me well, he wrote, "I hope you find love, happiness, and success anywhere but Southeast Asia." I can only imagine he intended for me to stay close to my sisters and not wander off to faraway lands. While I am close to my sisters emotionally - physically, we are far apart. Thanks to modern technology, we are in regular communication.
While I may question how my father knew I would base myself somewhere in Southeast Asia, it was always quite probable since I was frequently in Indonesia for business. And he knew me well. My hunger for the exotic never ceased - during his lifetime or after. 
I have always appreciated wherever I am and can easily call a place home. I choose a nomadic lifestyle and feel at ease everywhere. If somebody asks where home is, I reply: wherever my feet are. For now, Chiang Mai is home. 
Debra Levine